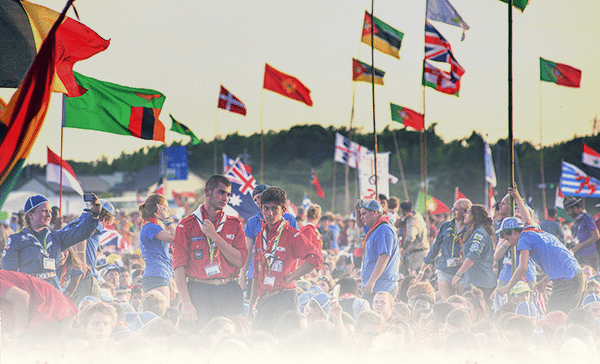 Greetings from the Jamboree Co-Chairs
Greetings from North America to all WOSM Scouts and Leaders from around the globe!
As the three co-chairs for the 24th World Scout Jamboree, we are excited that each day brings us closer to what we feel will be the best Jamboree ever!  We are thrilled to have the three National Scout Organizations from North America united as a team to deliver the Jamboree to you and your Scouts.
We want to thank all the attendees at our first Head of Contingent meeting held just this past April at the Summit Bechtel Reserve.   We are pleased that we had over 180 participants from more than 50 National Scout Organizations in attendance.  Between the sessions, the tour of the Summit Bechtel Reserve and our meals, we are confident that the meeting was a great success.  A reminder that if you would like to review the material distributed at the meeting, please go to: http://www.2019wsj.org/hoc
Allow us to share with you some items that will be helpful in preparing your contingent:
On behalf our Planning Team, thank you for all you are doing to prepare Scouts for the 24th World Scout Jamboree.  See you at the Summit Bechtel Reserve!
Yours in Scouting
Omar Lugo – Co-Chair, Asociación de Scouts de México
Mike Scott – Co-Chair, Scouts Canada
Scott Sorrels – Co-Chair, Boy Scouts of America
This page is also available in: EspañolFrançais

Print This Post