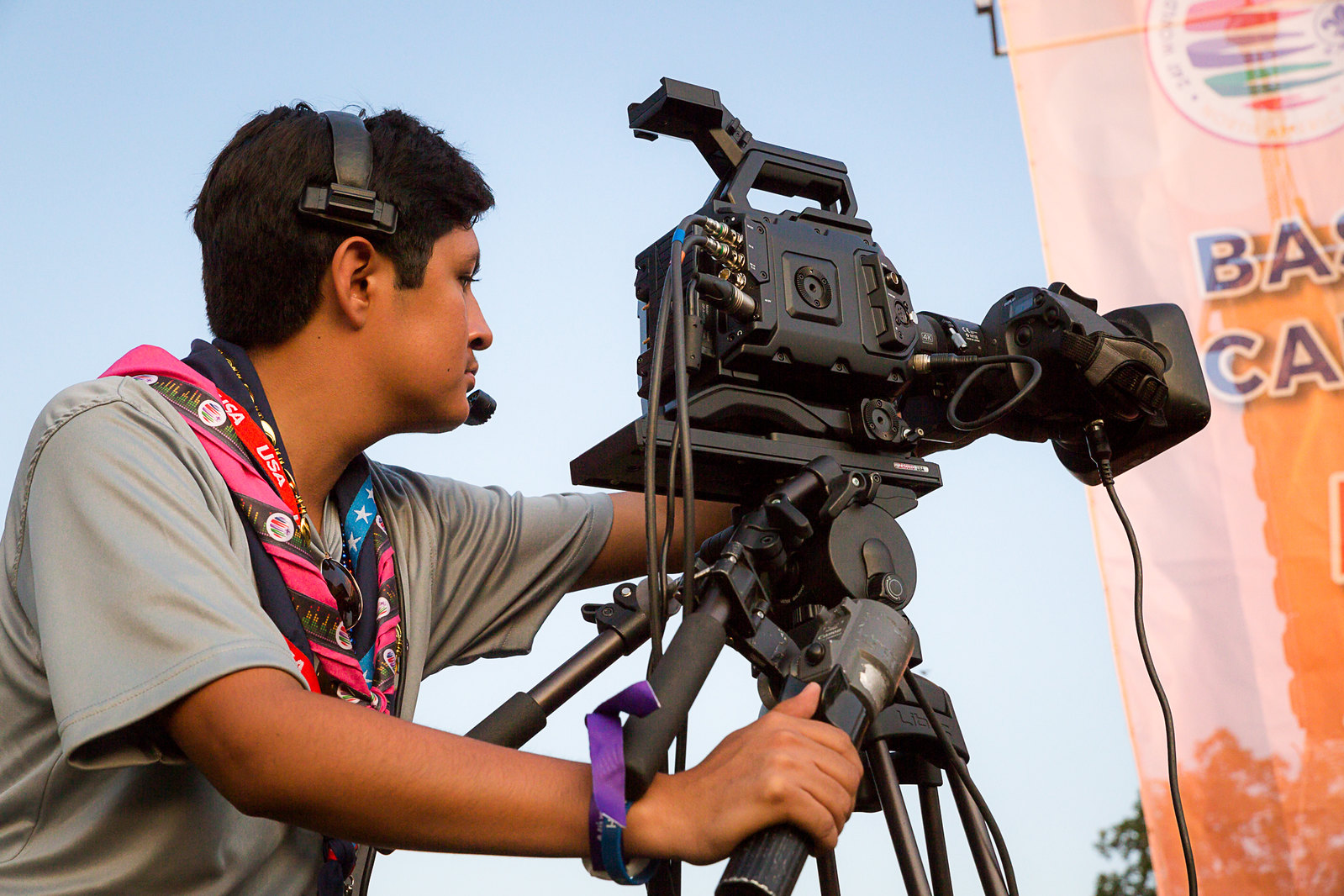 Living in the 21st Century: Hey, I am on TV!
You will feel almost as if you stepped into a television studio without leaving the World Scout Jamboree.
Large monitors (or TV screens) live-stream news broadcasts from around the world in a large room in the Rex Tillerson Center.
"This is intended to help you experience some of what happens in a television studio," says Tim Ryan, program lead for Communications & Media.
Just step in front of a green backdrop. The Chroma Key, a visual effects system, combines the video of you with another image to make it look like you are actually in a TV studio or anywhere else in the world.
You can try standing in front of a TV system and read from the teleprompter, as if you are a public figure. The teleprompter display will let you read from a screen just above the camera lens so it looks like you are speaking without notes.
On Tuesday 24 July 2019, those in the studio even had a chance to speak directly with astronaut Andrew Morgan who is in orbit in the International Space Station. Using telecommunications equipment provided by the U.S. National Aeronautic & Space Administration (NASA), the multinational staff used videoconferencing to call Morgan.
Outside of the Jamboree, Program Lead Ryan is an experienced Scout leader who is news director for a television station in Austin, Texas, USA. The Communications and Media studio is in the Rex Tillerson Leadership Center across from the Scott Visitors Center in the Gateway Area. Find out more using your official 2019 WSJ app!
This page is also available in: EspañolFrançais

Print This Post