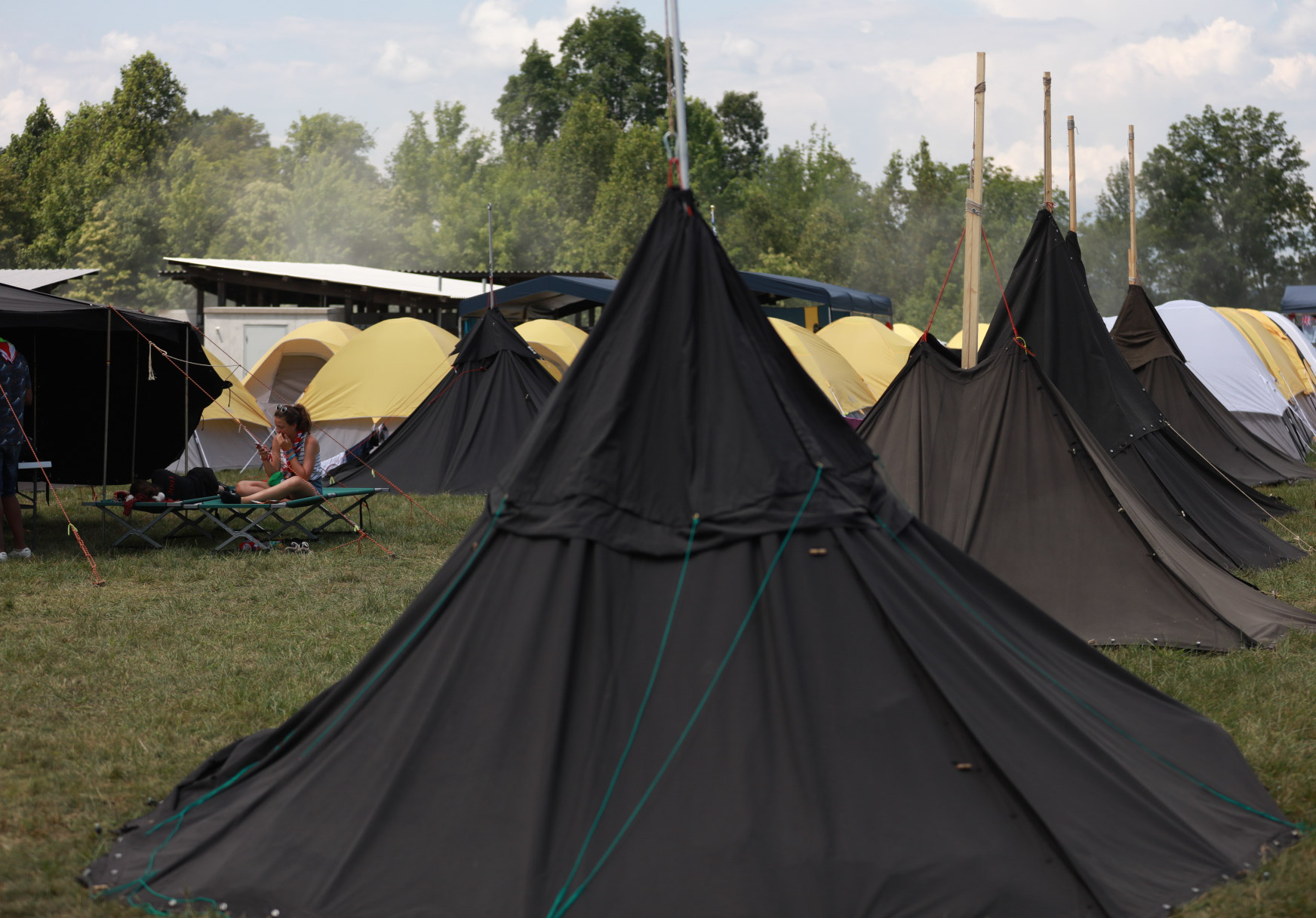 German tents tower above base camps
The great tents rise like black mountains in a sea of yellow, orange, or blue at the World Scout Jamboree.
The large black canvas tents are a fond tradition for Scouts in Germany. "This is how we camp," says Tim-Philip Wegner, leader of a German troop in Base Camp Foxtrot.
The larger tents are are Jurte tents which weigh some 40 kg. The smaller tents, most often used by French-German troops here, are Kohte tents which typically weigh about 32 kg.
The tents have central poles to hold up the fabric roof while the walls are held up by smaller poles. When German Scouts use them in winter, they often build fires in the center to warm the tent while the smoke vents through an open hole above. Typically one tent has sleeping for several, perhaps leaders, with room for storage while other tents house 8 or more Scouts.
The Germany Ring Deutscher Pfadfinderverbande (the German Scout Federation) shipped the tents for its contingent to the U.S. in a shipping container which was delivered to the Summit Bechtel Reserve logistics center. The leaders arranged the lumber for poles to be provided by an local vendor. Jamboree volunteers helped deliver the tents to Base Camps.
"These are a tradition for us, says Wegner. "They are our standard of living outdoors. It wouldn't be camping without them."
In addition, through the Young Correspondents program, German participants Marek & Michaelis have created a video giving us a tour of what their campsite is like.
This page is also available in: EspañolFrançais

Print This Post