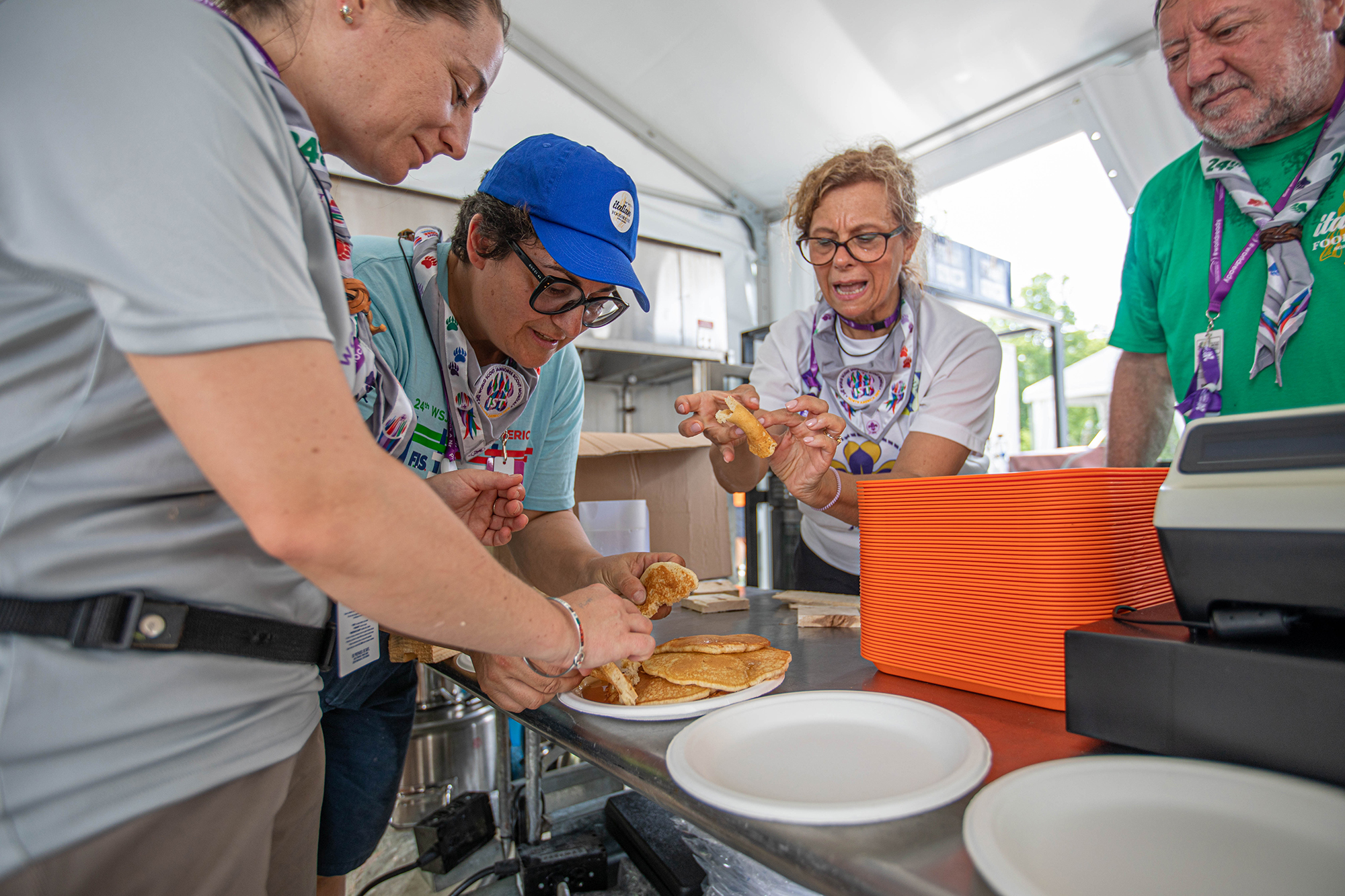 Food From Around the World
The Food House contains stalls of typical food of the featured countries. During this World Scout Jamboree, ten countries have Food Houses: the United States, Canada, United Kingdom, Italy, Brazil, Colombia, Chile, Holland, Germany, and Portugal. They are located at the end of Action Point Road, at the Summit Center. Many flavors and ingredients representative of each country that you can try, from the American hamburger, to the classic European dishes, to the fresh flavors from South America.
When IST participants from Asia, Latin America, Europe, and the US, were asked if they knew what a Food House was and if they knew, which countries were involved, half had no idea that the Food Houses existed. Most expected meals from European and South American, but all agreed that they wanted to try something they have never eaten before, something completely new, to learn more about others and include us in their culture through gastronomy.
The Food House of these 10 countries are ready to welcome you. Dare to experience something new! What are you going to try?
This page is also available in: EspañolFrançais

Print This Post